New Horizons, Expanded Services
July 2018 Update from AHSH President Steven Herber, MD
As you may have heard, Adventist Health St. Helena (AHSH) is embarking upon some exciting transitions. Thanks to your support, AHSH continues to develop unique ways to increase access to quality healthcare. I'm thrilled to share with you, our vital partner, news about our renowned Coon Joint Replacement Institute as well as our proposed joint operating agreement with St. Joseph Health.
A New Era for the Coon Joint Replacement Institute
After 10 years with AHSH, Thomas Coon, MD has retired. AHSH retains all rights to the name Coon Joint Replacement Institute, and is grateful to Dr. Coon for his contributions to what has become a nationally respected program.
Despite Dr. Coon's departure, AHSH expects patient numbers to grow under the leadership of John Diana, MD and Ryan Moore, MD, PhD. CareChex (health system quality rating organization) ranks our orthopedic program No. 3 in California for major orthopedic surgery and joint replacement. Patient outcomes are exceptional: the length of stay is nearly a third shorter than the national average. Post-surgery, our patients can walk more than twice the average distance. As a grateful patient recently wrote, our orthopedics team is, "absolutely the best!"
Joint Operating Agreement with St. Joseph Health
Adventist Health (AH) and St. Joseph Health have proposed a joint operating agreement to increase access to healthcare for patients throughout Northern California. The agreement is currently under review by the State Attorney General. Here are some key points about the proposed partnership:
How would it work if the agreement is approved? The proposed partnership includes 9 institutions (5 AH and 4 St. Joseph Health hospitals, clinics, home health and hospice services) across Napa, Lake, Mendocino, Sonoma, Solano and Humboldt counties. The joint operating company will be governed by a board of 10 members—5 from each system. Each facility will retain its branding and employees will remain employees of the same organization.
What would be the benefits? By working together, our patients and providers will benefit from a more clinically-integrated network and we'll be able to serve more patients with more access to services.
Leadership and staff have responded with enthusiasm, understanding that this partnership will extend our mission and give us an opportunity to serve more people. Although we are restricted from any planning until after completion of the regulatory review process, I appreciate the opportunity to answer your questions.
In addition to the transition at Coon Joint Replacement Institute and the proposed joint operating agreement with St. Joseph Health, the last few months have been filled with progress on our major community-funded projects:
Services at Vermeil House in Calistoga: Beyond the expanded primary care and cardiology I shared in my last update, we plan to offer diagnostic X-ray, bone density screenings and ultrasound services at this critical upper Napa Valley facility.
Heart and Vascular Services: Our program continues to remain on the forefront of medical innovation: on May 9, our talented team completed the North Bay's first Transcatheter Mitral Valve Repair (TMVR) procedure, a less invasive alternative to open heart surgery—previously the only treatment option for patients with severe degenerative valve regurgitation. This condition, which affects 1 in 10 Americans over the age of 75, can led to fatigue, shortness of breath and an increased risk of developing atrial fibrillation. Visit our website to learn more about how this procedure can help improve patients' lives.
Breast Imaging: I'm thrilled to announce we plan to add breast imaging services to St. Helena Women's Center. After analyzing space options, we concluded the best way to increase access to breast imaging services would be to integrate them with obstetrics/gynecology and primary care. These services will likely be available by early 2019.
As we strive to improve patient care in an ever-evolving environment, I am consistently inspired by your engagement and support. Thank you for joining us on our journey to transform the health of our community and beyond.
Gratefully,
Steven Herber, M.D.
President, Adventist Health St. Helena
Coon Joint Replacement Institute Surgeons

John Diana, MD, Chief of Hip Division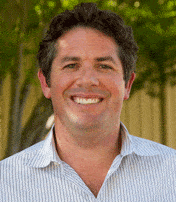 Ryan Moore, MD, PhD