Associate Giving Options:
Team Members Give Back
Associates of Adventist Health St. Helena and Vallejo play an essential role in advancing our mission of excellence in patient care.
Each team members has a unique role in caring for patients. For over two decades, associates have given back to help fund patient care services, technology and capital projects. The Team Member Giving Campaign is a convenient way for associates to make tax-deductible gifts year-round to support the causes most personally meaningful to them.
Choose to give in a way that's meaningful to you.
What matters the most is that you choose to give in a way that's meaningful to you. Your donation can be used to support the entire mission, or you can designate your gift to Martin-O'Neil Cancer Center, Heart & Vascular Services or another program of your choice.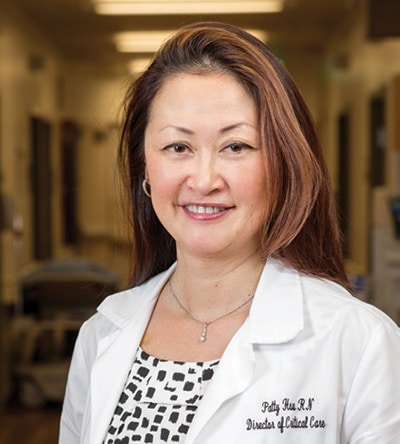 Time and again, I am reminded by staff, patients, and their families that our most incredible asset at St Helena's is our employees. They are our fervent supporters, engaged in many ways, through hard work, kindness, or philanthropy. I LOVE working with our staff and am grateful to be part of this team.