Donor Stories: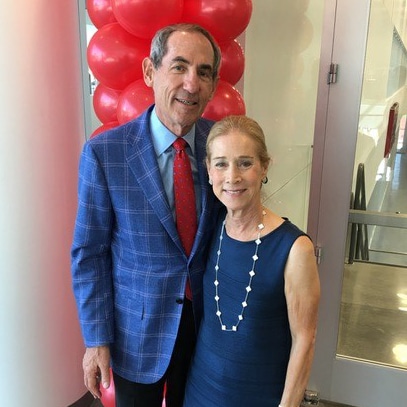 As residents of St. Helena, we have realized how fortunate the community is to have first class health care available to it. Those facilities are available only because of past, present and future philanthropy and we are pleased and proud to have had an opportunity to be part of those philanthropic efforts.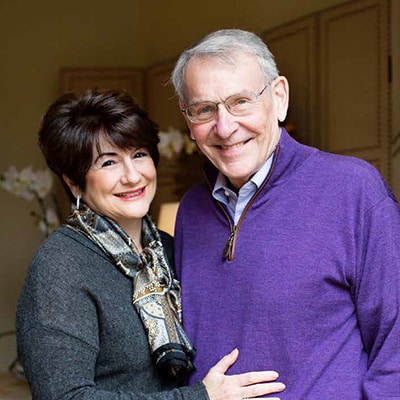 This is our community and St. Helena Hospital is our hospital. The realities of healthcare are such that we must all do what we can to economically support a hospital of this caliber and make our community a better place for all to live.
---
Grateful Patients Stories: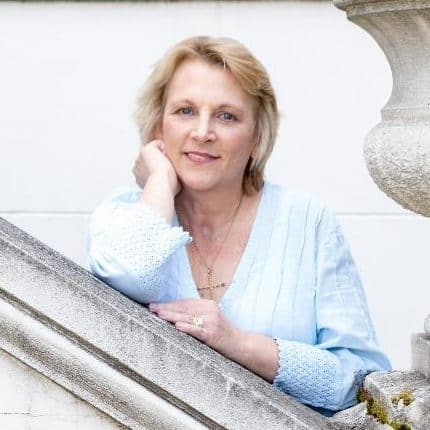 This experience has made me really appreciate every single day I have and realize how truly fortunate we are to have an incredible institution like St. Helena in our community. Every person I came across was compassionate, brilliant and responsive.
You never know when your life will take an unexpected turn.
Leslie Mansfield says she spent much of her life "skipping through the tulips" – working as an apparel designer in South Korea, authoring 18 cookbooks, and scuba diving throughout the world. One day, Leslie was savoring adventure, and the next, she was in a multi-year fight for survival.
Read More About Leslie's Story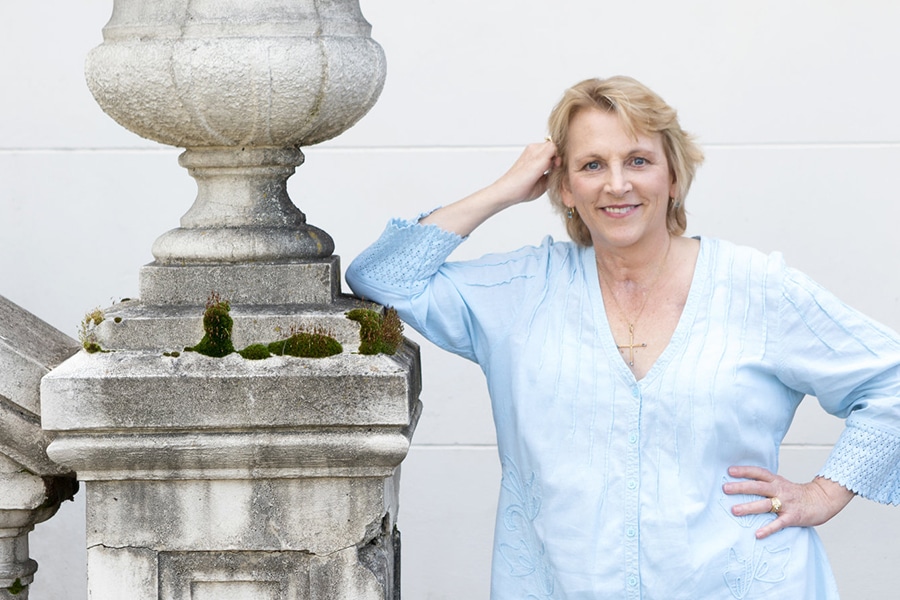 Leslie was in disbelief when she was diagnosed with Stage IV inflammatory breast cancer in June 2013. Guided by her trusted medical team, Leslie underwent chemotherapy and radiation treatment, a double mastectomy, and an ovariectomy. After overcoming seemingly insurmountable odds, you can imagine Leslie's shock upon hearing devastating news just a year and a half later: she had leukemia.
Reflecting on her daunting journey – including 18 days in an induced coma and a month-long stay in the Intensive Care Unit – Leslie praises her team of doctors, nurses, and staff, who went above and beyond to demonstrate kindness and concern.
"One afternoon, as I was dozing off, my doctor came in to check on me wearing his white coat, and I thought he was an angel. He sat down and talked with me for an hour. Tammy, in the lab, would come up and visit me and bring me magazines to read. Dr. [Ethan] Schram brought his two young boys in to visit me and lift my spirits. They were so adorable and sweet – I was really touched. And, I loved all the nurses so much. I truly miss them all. Words just can't express how meaningful their kindness was to me. I wouldn't go anyplace else for my care."
With Leslie's own determination and positive spirit, her husband's love and support, and our expert medical care, Leslie has overcome every hurdle she's encountered. Although her journey to fully-restored health continues, she is confident her future is in the most capable and caring hands at St. Helena Hospital.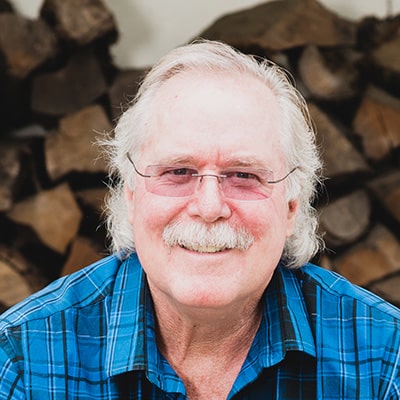 The support I received and continue to get from Hospital staff is mind-blowing. I can't come close to being able to give back what I received.
Timing is everything
Last summer, Jim Smith learned that seconds can be the difference between life and death. That's why you want exceptional health care right next door. Late one evening last August, Jim pulled into the driveway of the Napa County home he shares with his wife Lorinda and their 16-year-old daughter, Alura. Suddenly, he knew something was wrong.
Read More About Jim's Story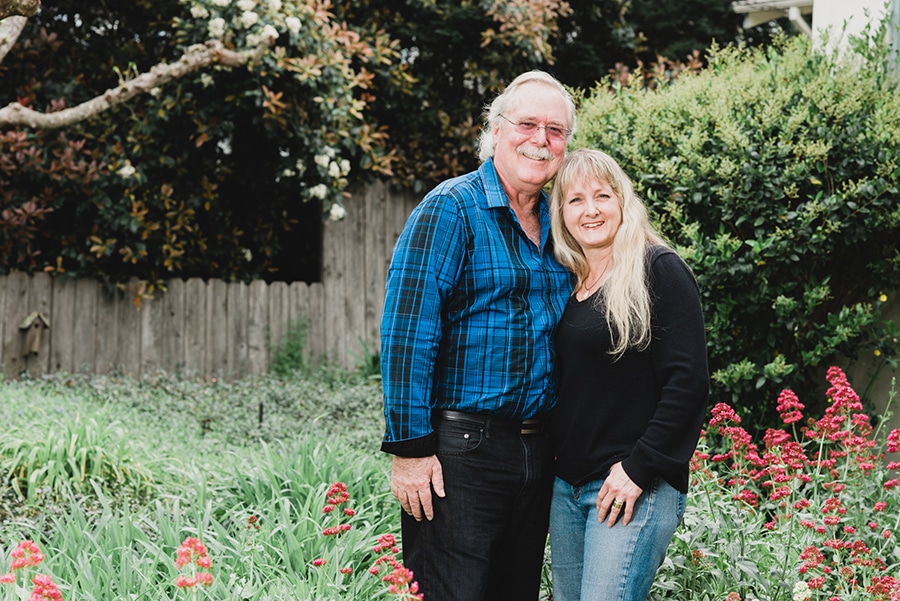 Complaining of severe chest pain, Jim called for his wife, who raced to his side. As a nurse, "I immediately went into survival mode," recalls Lorinda, who started CPR as Alura called 9-1-1.
First responders arrived, attempting – unsuccessfully – to revive Jim. After more than an hour, the paramedics finally stabilized him and rushed to the AHSH emergency room. However, Jim remained unresponsive. Lorinda knew his chance for recovery dwindled with every passing moment. She asked for 10 more minutes before she'd be forced to make the dreaded decision about her husband's future. Then, in those final moments, there was hope: Jim became responsive enough to be transferred to the cardiac catheterization (cath) lab. Cardiologists Jeong Park, MD and Monica Divakaruni, MD placed stents and a balloon pump, and the skilled Intensive Care Unit (ICU) team took over.
The next several hours were critical. "When Jim opened his eyes, both my daughter and I burst into tears. He recognized us!" Lorinda remembers. "It was a huge emotional release to know he was still in there."
Jim was transferred to the Heart and Vascular Unit, where he also immediately began to receive rehabilitation services to help him with any memory loss.
Thanks to the stellar AHSH clinical team, Jim transitioned to a care center just two weeks after his near-death experience. He was sent home only a few weeks later, and is now recovering – both physically and mentally – thanks to ongoing care from the rehabilitation team and cardiac electrophysiologist Dan Kaiser, MD. Now, several months later, the Smiths continue to reflect on how Jim's life was saved due to the extraordinary care provided at their community hospital. "There are not enough words to describe my gratitude," Lorinda shares. "I feel blessed to be close to such a great hospital. I don't know if my husband would have received this level of care anywhere else".